Rotate your device
to continue the experience

Trouble-Fête

tʁublə fɛt

Sans Artifice

sɑ̃z-aʁtifis

Peur de rien

pœʁ də ʁjɛ̃

Oiseau rare

wazo ʁaʁ

Accord Particulier

akɔʁ paʁtikylje

Sans merci

sɑ̃ mɛʁsi

Garçon manqué

ɡaʁsɔ̃ mɑ̃ke

Indompté

ɛ̃dɔ̃pte

Enflammé

ɑ̃flame
Inspired by Hubert
Crafted by Givenchy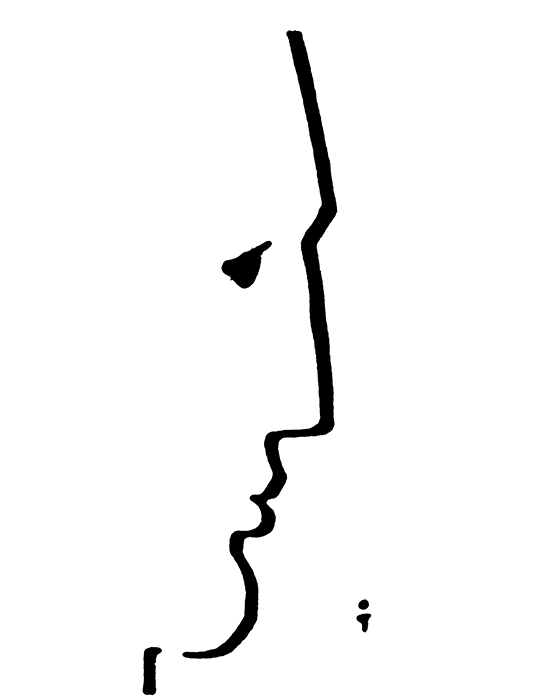 You have your own style, personality. Accentuate them. And if you have a favorite perfume, cherish it.
Because it's a part of you.
Hubert de Givenchy was so much more than a designer. He was the master crafter of personalities, unlocking an individual's singular style.
This timeless couture vision has now been captured. La Collection Particulière fashions gender-libre olfactory identities to arouse the very essence of self.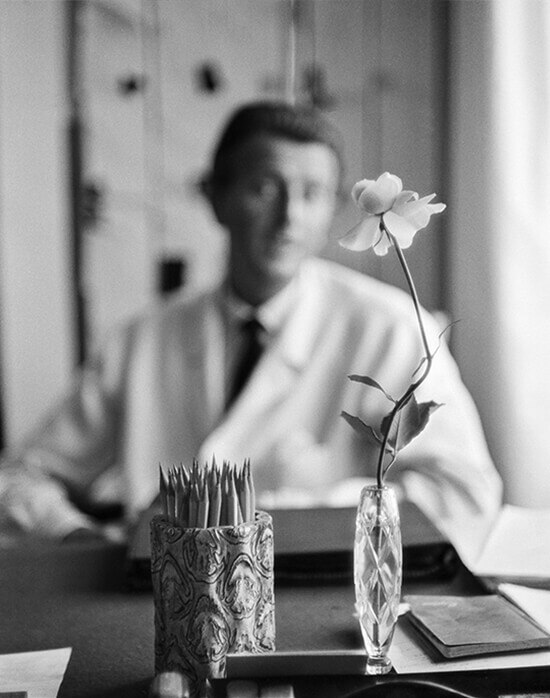 FRAGRANCE FINDER
8 furiously authentic perfume creations.
1 signature scent to mix-and-match.
Discover which gender-libre fragrance has been crafted to arouse the very essence of yourself.
Amp up your
personality with...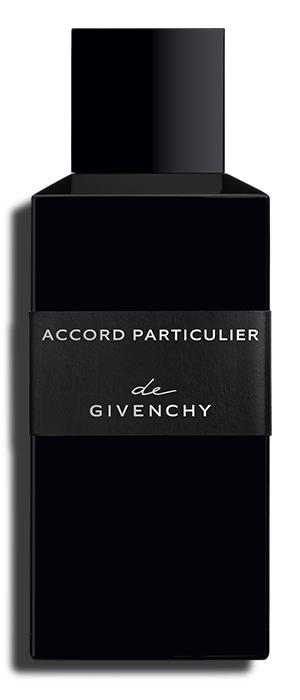 Accord Particulier
De Givenchy
1 signature scent imbued with Hubert de Givenchy's flair for contrasts.
Worn alone or combined with one of our 8 olfactory personalities to amplify you.
If the personality of Maison Givenchy could be defined by only one fragrance, this would be it. To imagine the signature of Accord Particulier de Givenchy, Nathalie Lorson, creator of perfumes, explored the perfect balance of the four iconic ingredients that compose the universe of Givenchy perfumery.Essence of Rose Damascena or "liquid gold from the Balkans", with its indescribable purity, delicate and heady facets that radiate throughout the world.- Patchouli, the legendary olfactory gem at its purest, claiming its power and character from the steep and jagged slopes of Indonesian volcanos where they flourish. - Vetiver from Haiti, the utmost in tropical aromatic plants, with its treasured accents of wood, smoke and hazelnut that seem freshly drawn from the earth's rich soil. - Ambrox as the base note to make the scent's glow last, while adding a velvety, sensual touch. An incomparable olfactory complexity that adds musky, woody…almost animal notes. Some are reminded of the warmth of skin, others of the amber scent of Labdanum or Sage. A composition that without being overwhelming, explodes with contrasts: warm vs. cool, earthy vs. fresh and clean, smoky and balmy, suave and rough…An enchanting addiction.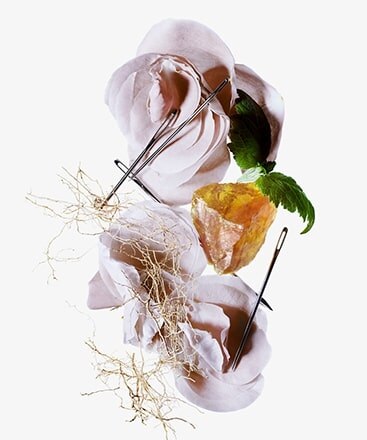 Rose
Vetiver
Patchouli
Ambrox®
crafting personalities
since 1952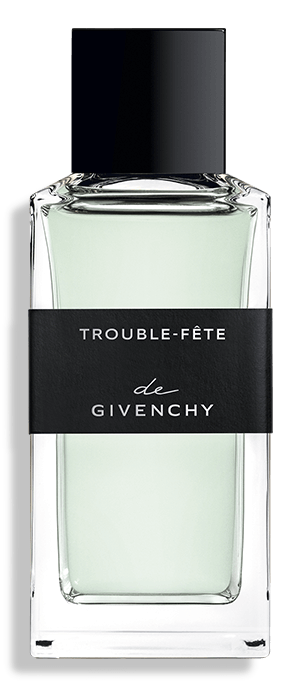 Trouble-Fête
De Givenchy
Unlock your insolent effervescence with this spontaneous and feisty composition.
Marie Salamagne, creator of perfumes, jumped at the chance to "bring on the boldness" with Trouble-Fête. It all started with an urge to boldly take the Fig Leaf where it's never gone before. If the Fig is usually sought out for its milky, green and sugary notes, and often combined with woody, citrus accords, Trouble-Fête gives us a toasted Fig Leaf with a rich kiss of amber, thanks to a dash of torrified Sesame. A proud echo to Hubert de Givenchy's iconic Separates Collection, this duo of ingredients triggers an olfactive shock wave of Nature at her most succulent.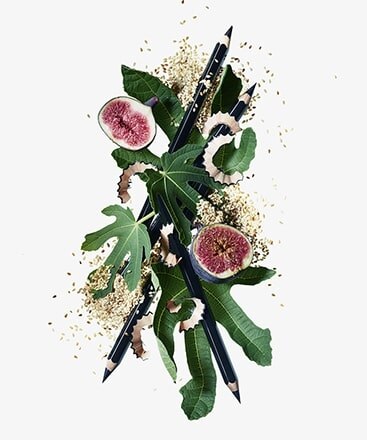 Fig Leaf
Torrefied Sesame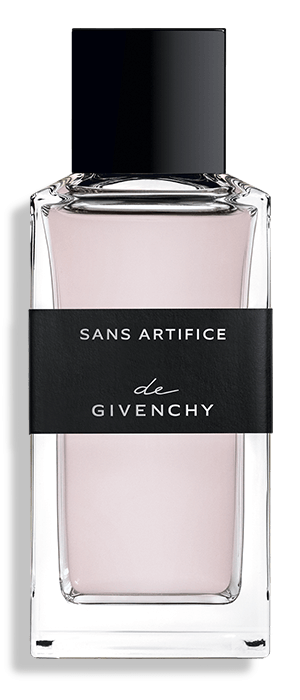 Sans Artifice
De Givenchy
Unlock the grace you were born with, thanks to this impeccably unadulterated creation.
Fabrice Pellegrin, creator of perfumes, chose a most exceptional raw material to compose Sans Artifice: exceptional White Tea known as Silver Needles or Yin Zhen. Extremely popular with Chinese imperial families throughout the ages, the gathering of this famous flower – a process also called "imperial" – happens only two or three days a year, and only by hand. This infinitesimally delicate and authentic Tea Leaf gets shaken up by the perfumer's addition of sparkling notes of Ginger Essence for a translucent, crystal-like, citrusy feel. Sans Artifice is a breathtakingly, meticulously simple olfactory creation that blends perfectly to illuminate, above all, the synergy of the main ingredients. The utmost in unequivocal sophistication.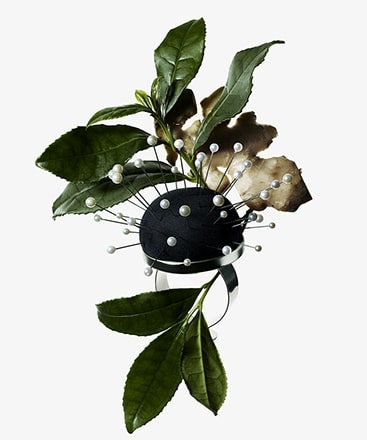 Imperial white tea
Ginger essence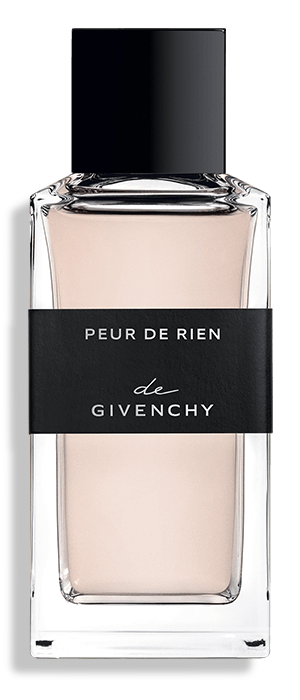 Peur de rien
De Givenchy
Unlock your lust to fly in the face of fear with the perfume "Made in Unafraid".
When selecting the main ingredient for the composition called Peur de Rien, Nathalie Lorson, creator of perfumes, drew inspiration from the courage and passion to innovate that has always fueled Givenchy. Refusing to give in to fear, Nathalie threw herself into harnessing the power of the Narcissus Flower, so legendary in the perfume world; so rarely explored; so difficult to handle. Gathered in France in its natural state and hand-picked in the heart of the high-altitude prairies of the Aubrac region, the Absolute Narcissus used in Peur de Rien gets an exhilarating splash of Orange Tarocco, sourced in Sicily, famous for leaving a generous and colorful trail. Peur de Rien dares the most intrepid of combinations, unleashing all the radiance of Narcissus.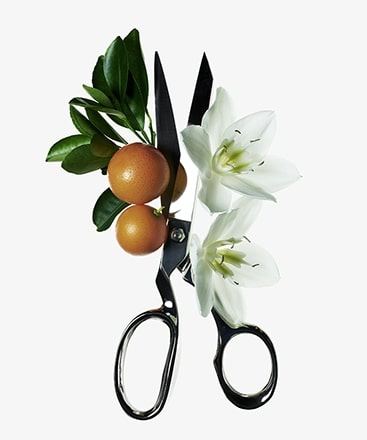 Narcissus Absolute
Tarocco Orange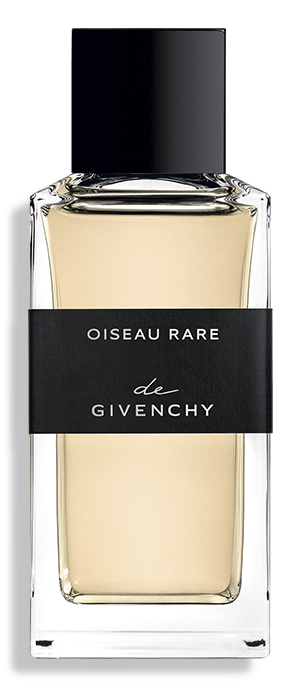 Oiseau rare
De Givenchy
Unlock the dazzling side of your soul thanks to this alluring, surprising composition.
Olivier Cresp, creator of perfumes, wanted to concoct a charismatic olfactory combination that captured the natural elegance and incomparable personality of Hubert de Givenchy. To celebrate the outstanding allure of the Fashion House's founder, the perfumer explored a rare bird of the perfumery universe, unique and just as rarely used as the core of a fragrance: the incredibly elegant Pittosporum flower from Asia, famous for leaving the sunniest of trails and unleashing generous notes of Jasmine. To contrast this effortless luminosity, Pepper from Sri Lanka twists the flower with a hot, vibrant touch. A spicy, floral accord overflowing with panache.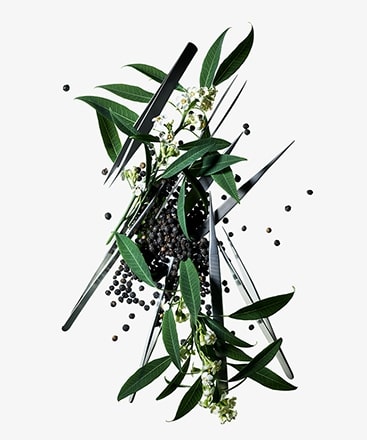 Pittopsorum Flower
Sri Lankan Pepper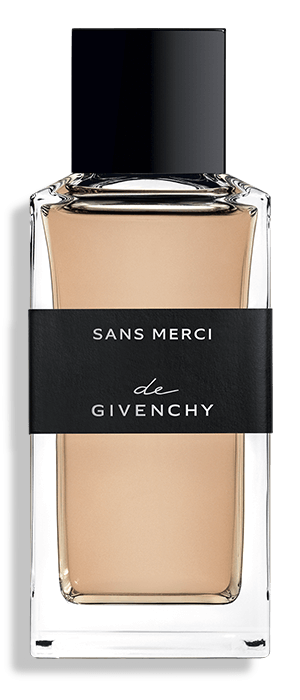 Sans merci
De Givenchy
Unlock your obsession with obsession thanks to this radically elegant creation.
Fabrice Pellegrin, creator of perfumes, has worked without compromise on a creation that incarnates all the tenacity that Hubert de Givenchy was famous for. Sans Merci is a fragrance composed around the intoxicating rareness of Davana, a sacred plant cultivated in the Indian region of Tamil Nadu. Its deliciously licorice, aromatically complex facets are counter-balanced with the earthy, woody accents of Vetiver sourced in Haiti. Because that's precisely where the finest Vetiver in the world can be found. Sans Merci offers a duo of ingredients "born in bold", a land where concessions have been banished …where each main ingredient leaves an indelible mark. For a sillage that's Sans Merci.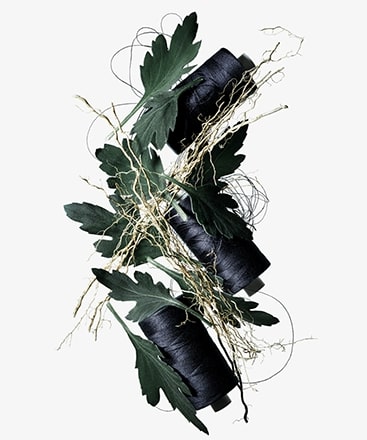 Davana Essence
Haitian Vetiver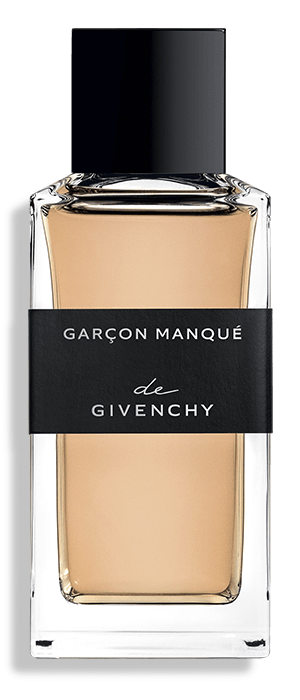 Garçon manqué
De Givenchy
Unlock contagious confidence thanks to this paradox of apricot velvet and rough skin… Gender without limits.
With Garçon Manqué, Fabrice Pellegrin, creator of perfumes, explores the olfactory paradox of the legendary Osmanthus Flower. Although originally an Asian bud, its fragrance is far from floral. It hints at apricot and its velvety, fruity facets express a touch of the animal. This is what the creator strove to embellish with elegant Leather from Grasse that recalls a scent of tanned hide. Masculine and feminine, untamed and sophisticated, Garçon Manqué blurs the lines. An olfactory dash of ambiguity that resonates deeply with the idea of Couture as dreamed up by Hubert de Givenchy.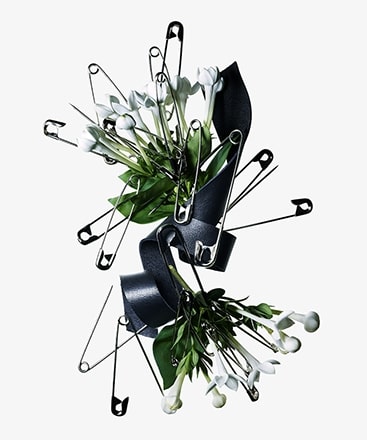 Osmanthus Absolute
Leather from Grasse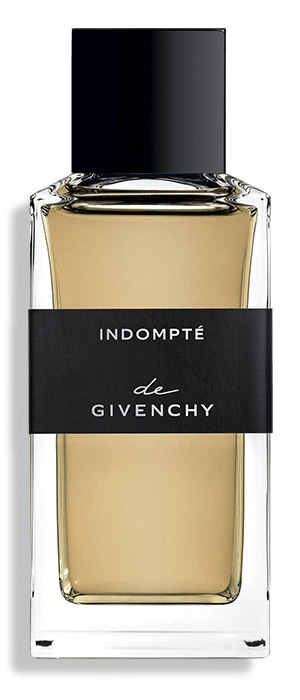 Indompté
De Givenchy
Unlock the scrupulously undisciplined with this fierce and furious composition.
Olivier Cresp, creator of perfumes, wanted to emancipate Oud, considered one of the most exquisite woods used in fragrances for centuries. Eminently rare and complex, this ingredient has been confined to the same olfactory treatment for ages. Today, the perfume Indompté sets Oud wood free, proving it knows how to "take a walk on the wild side".With Indompté, Oud unveils its secret side. The stereotypical, savagely discreet beast gets a new, much brighter, more flowery olfactory identity. And the perfumer added a burst of sharp Sicilian Mandarine, to exalt the many faces of chiaroscuro.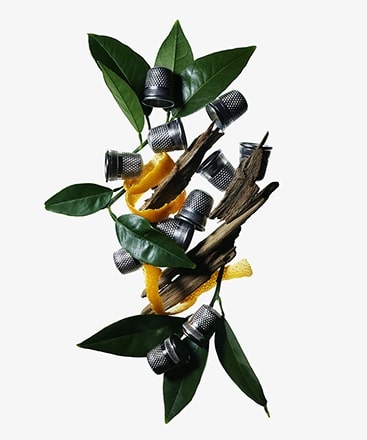 Oud Essence
Sicilian Mandarin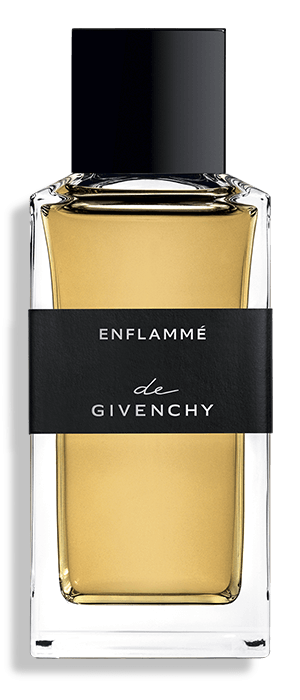 Enflammé
De Givenchy
Unlock outrageous combustion with this olfactory firebomb, for scandalously delicious adventures.
Amandine Clerc-Marie, creator of perfumes, has designed the most ingenious creation around one of the world's most sought-after spices: Vanilla. The people of Madagascar's art of cultivating this bean requires an exemplary level of patience and the most minute attention to detail. Enflammé is a fragrance that reveals all the authenticity of Vanilla and procures a deliciously seductive sense of vertigo that's literally intoxicating. Embraced by Turkish Tobacco, harmonies collide, and the perfume radiates a warmth that enflames. For exponential seduction power.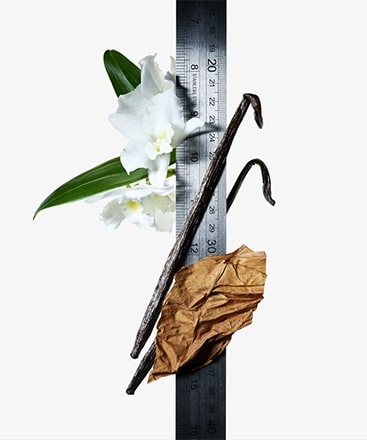 Vanilla Surabsolute
Turkish Tobacco
Customize
Instore
Invent your own couture design in selected stores.
For a bottle that screams authentic you.
Find a store