BACK TO SCHOOL
VIA FERRATA
Nell'ambito del programma di responsabilità sociale dell'azienda, denominato "Dare to Reinvent", Givenchy collabora con l'Ecole Nationale Supérieure des Beaux-Arts di Parigi. In particolare, la Maison sostiene il corso preparatorio Via Ferrata, che permette a giovani talenti di ogni estrazione culturale e sociale di prepararsi agli esami di ammissione per le migliori accademie d'arte (l'80% dei quali sono titolari di borse di studio).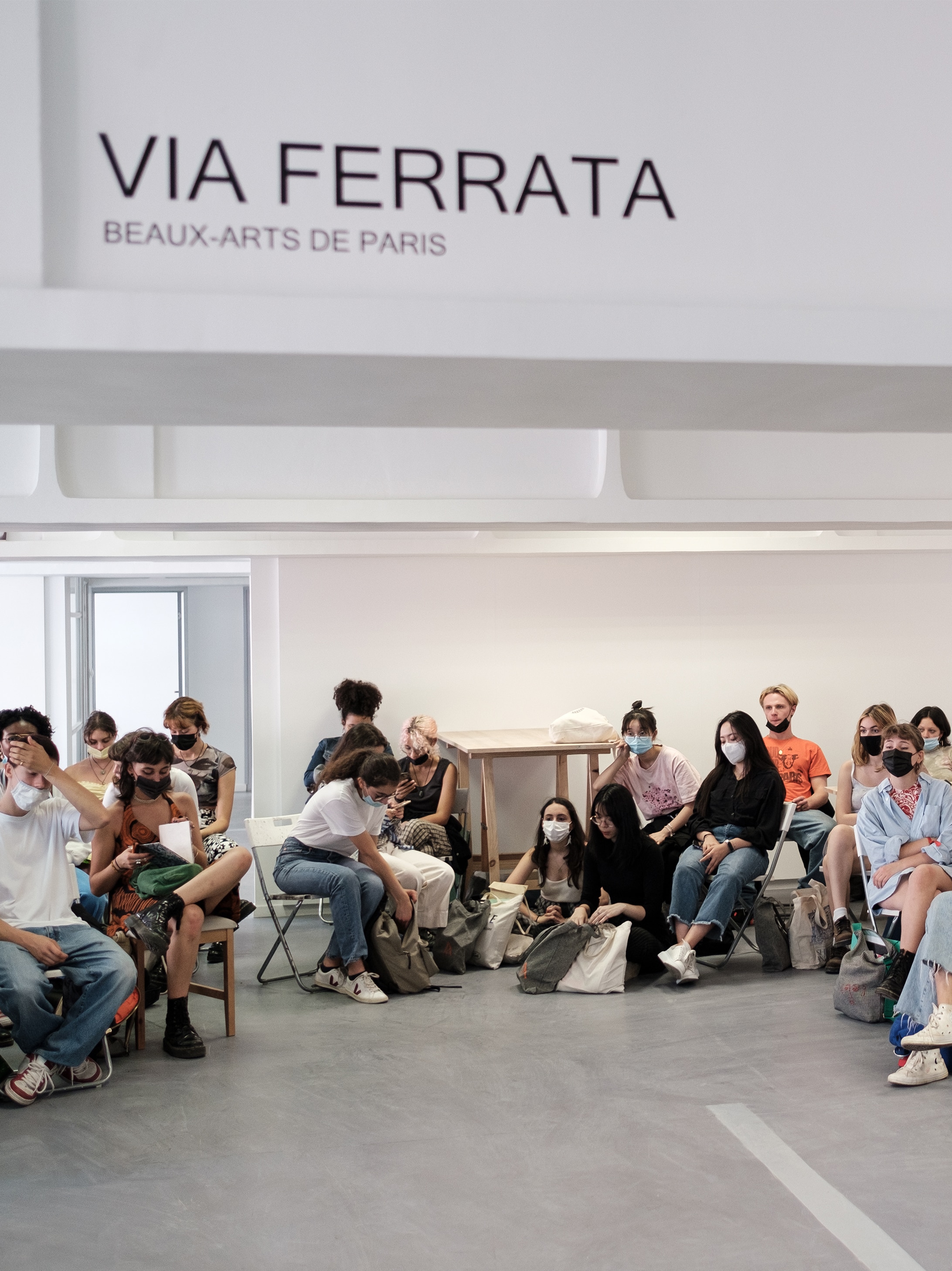 13 settembre 2021.

Il programma Via Ferrata è tornato, e quest'anno coinvolge 50 studenti. Il numero di partecipanti è raddoppiato grazie alla collaborazione tra l'Ecole des Beaux-Arts e Givenchy. Provenienti da tutta la Francia, e in alcuni casi anche da altri Paesi, gli studenti sono stati selezionati tra 600 candidati lo scorso maggio.

Il primo giorno, i nuovi studenti del programma Via Ferrata si sono riuniti nell'aula magna dell'Ecole des Beaux-Arts, dove hanno avuto l'opportunità di conoscersi, conoscere gli insegnanti e scoprire il programma dell'anno accademico.

Gli studenti seguiranno lezioni teoriche e pratiche e potranno visitare mostre e laboratori tematici ideati appositamente per loro. In aggiunta, per aiutarli a preparare gli esami di ammissione di fine anno, potranno esercitarsi con finte commissioni giudicanti e visitare le accademie d'arte che ambiscono a frequentare.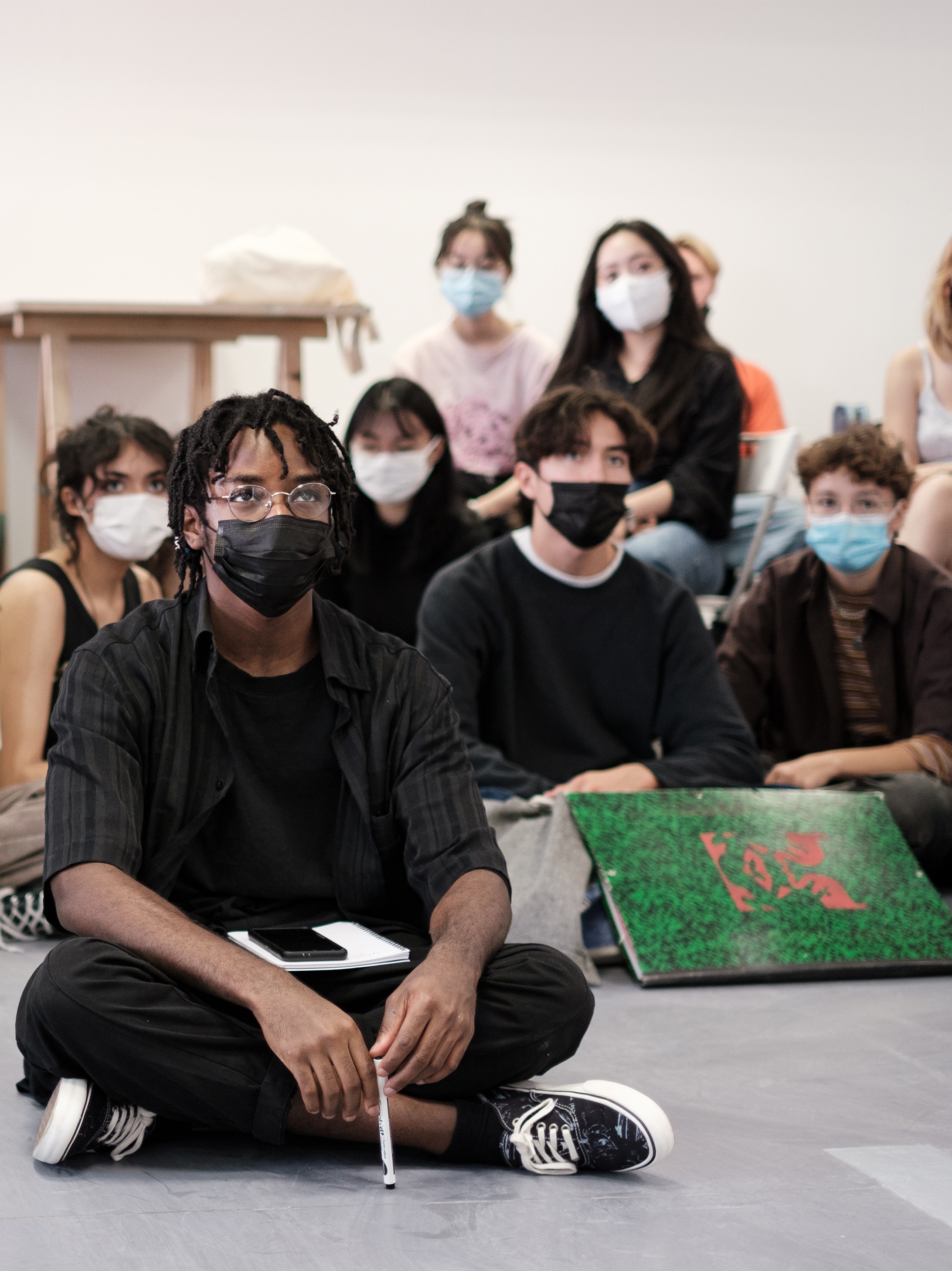 Per poter accogliere il doppio degli studenti, gli spazi adibiti al programma Via Ferrata sono stati ampliati. Perciò, la sede storica di Saint-Ouen dispone ora di uno straordinario nuovo laboratorio: l'R.1.14. Inoltre, per la prima volta, Via Ferrata propone anche un workshop presso il campus parigino dell'Ecole. Quest'ultimo sarà specificatamente dedicato a fotografia, produzione video, arti performative e alla preparazione delle candidature degli studenti. Questa nuova organizzazione faciliterà inoltre l'accesso alle risorse dell'Ecole, incluse la biblioteca, le lezioni e le mostre.
Auguriamo un ottimo inizio dell'anno accademico agli studenti e a tutto il team del programma Via Ferrata!