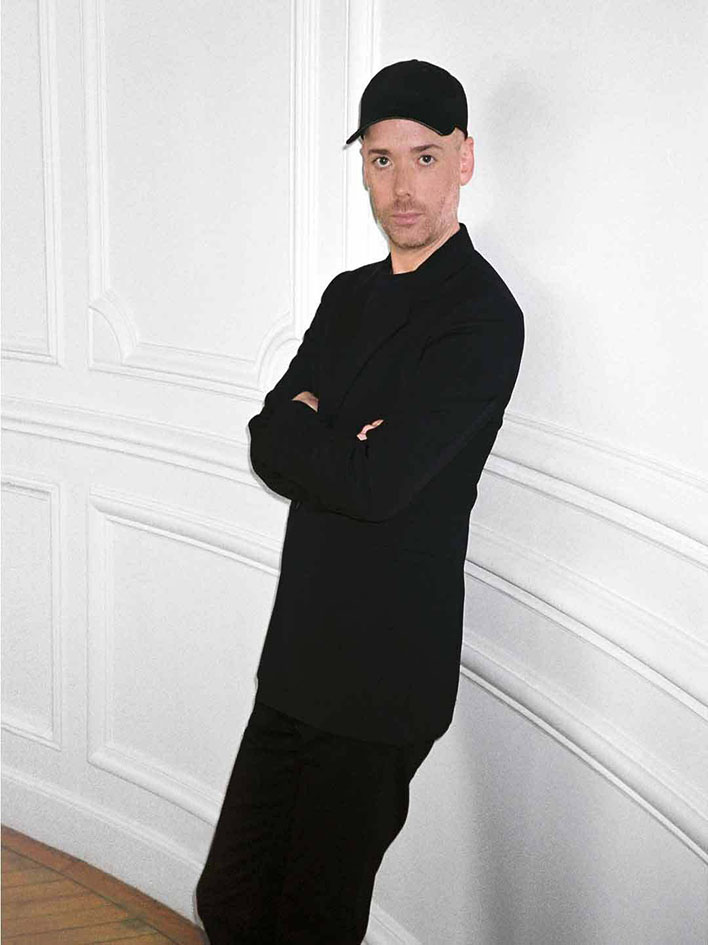 THOM WALKER IS NAMED
GIVENCHY MAKEUP CREATIVE DIRECTOR
Givenchy Parfums is pleased to announce that Thom Walker has been named Givenchy Makeup Creative Director.

His role will include overseeing the development of Givenchy's new makeup lines and the creative direction of the communication campaigns for these collections. He will also be the spokesperson of Givenchy makeup.


​The young, talented English makeup artist impressed the House with his creativity, charisma and innovative approach to makeup, which is both sharp and powerful. Drawing on various sources of inspiration, including fashion and architecture, he likes to play on contrasts, lighting effects and bold colours to enhance the facial features of women and men alike. A creator of edgy and striking looks, he is equally as passionate about makeup innovation and all aspects of the development process.

Born in Northern England, Thom Walker began his career as a makeup artist training in Paris. He collaborated with several international fashion and beauty brands while working freelance. He has done makeup for numerous editorial series in magazines such as i-D, AnOther, W Magazine and Dazed and Confused, as well as the Italian, British and Chinese editions of Vogue. He has worked with world-renowned photographers including Paolo Roversi, Sølve Sundsbø, Rafael Pavarotti, Jack Davison, Richard Burbridge and Nick Knight. He has also collaborated with many actresses and singers such as Emma Watson, Claire Foy, Mia Goth, FKA Twigs and Rosalía.

Romain Spitzer, CEO of Givenchy Parfums, stated: "We are looking forward to this collaboration with Thom. His knowledge of the fashion scene, his distinctive style and his innovative yet natural approach to makeup are the perfect match for the elegant yet bold world of Givenchy beauty. I am thrilled that he is now contributing his talent and creativity to our makeup and to its international success."

Thom Walker stated: "I am delighted to be joining Givenchy as their new Makeup Creative Director. We share an appreciation for beautiful yet bold femininity – defined elegance and individuality. It will be exciting to bring creative expression and new product innovation by collaborating with the Givenchy team and makeup artists from around the world."