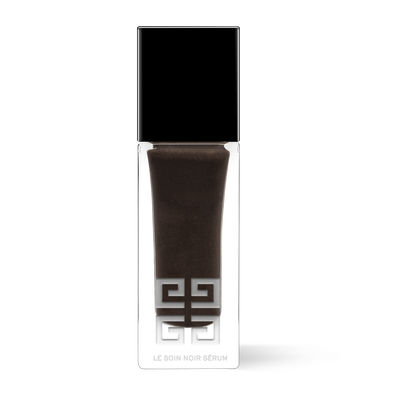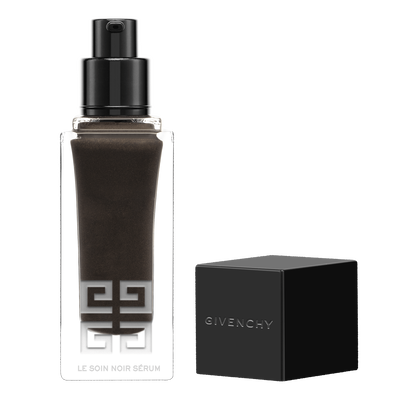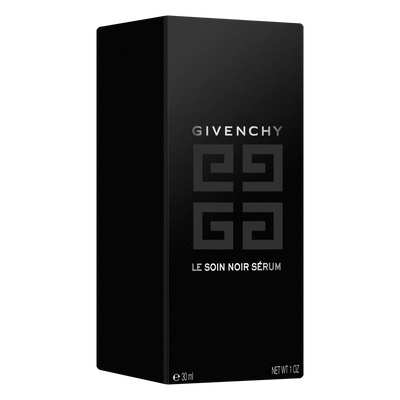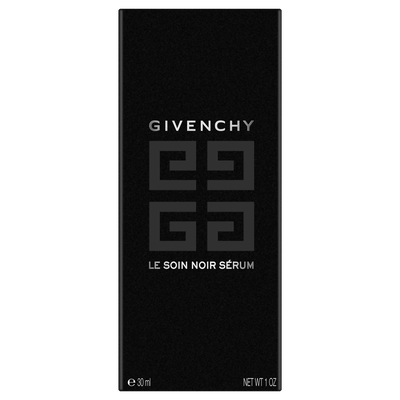 LE SOIN NOIR
Sérum
Highly concentrated at the heart of the serum for more efficiency, The Supreme Alliance of Life Algae joins together with a new precious algae extract to infuse vitalizing properties to the skin
Item No. P053211
Product description
Our advisors are here to assist you with product and styling advice, and to answer any questions you may have.
Product description
Exceptional Beauty-Renewal skincare. After several years of research, Givenchy Laboratories have developed the Supreme Alliance of Life Algae Complex – a blend of two exceptional algae selected for their resistance and their life force – enriched with a precious new algae extract, the Alaria Esculenta, to help better preserve the skin's life forces and revitalize it.


The fascinating, bold black color melts into the skin to create a luminously transparent glow. Its divinely fine, rich and evanescent texture delicately envelops the skin in velvety softness and comfort.
Le Soin Noir Serum supports and ensures the circulation of energy to the skin.
The skin appears revitalized, firmer, denser and more toned. The facial contour is as if redefined; wrinkles and fine lines seems smoothed. The skin seems more translucent, dazzling with radiance and beauty.

Active ingredients
Black algae sap reveals amazing replenishing properties and helps to boost the skin's balance.
Golden sap helps provide incomparable vital resistance and revitalizing properties.
Alaria Esculenta Algae extract helps protect the skin's life forces.
Vital Marine Water provides the ideal environment for black and golden algae to optimally deploy their properties. concentrated in nutritive manganese and silica.

Use & tips
Morning and evening, take a small black pearl and warm it between the fingertips before applying over the neck, chin cheeks and forehead.
For optimal benefits, follow with Le Soin Noir and Le Soin Noir Yeux.