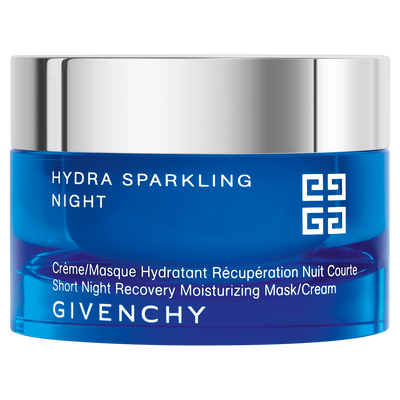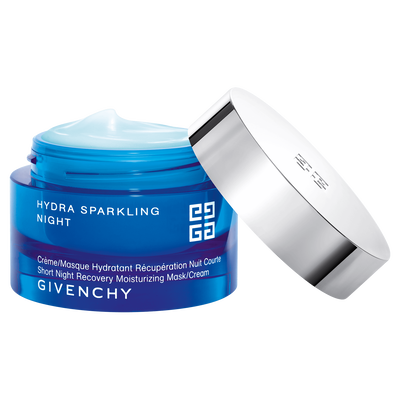 HYDRA SPARKLING NIGHT
Short Night Recovery Moisturizing Mask/Cream
A helping hand for beauty sleep? Use either as a mask special care when your skin needs extra help, or nightly, before bed, for skin rested and revitalizing hydration.
Item No. P050418
Product description
Our advisors are here to assist you with product and styling advice, and to answer any questions you may have.
Product description
5 nights a week this hybrid mask-moisturizer acts as an audacious hydrating night cream. The Sparkling Water Complex® replenishes water levels in skin leaving the complexion moisturized and luminous when you wake up.
2 nights a week – or whenever skin appears tired - a thicker layer can be applied as a mask. By morning, the skin is revitalized, features are rested and the complexion glows with renewed radiance.
The fresh, sea-blue melting gel-cream gives a sensation of well-being and freshness. Beauty sleep in a jar.

Active ingredients
Sparkling Water Complex®: Enriched with sugars and amino acid derivatives, the complex enhances skin ability to capture and retain water. Hydration levels in the epidermis are stimulated and radiance is increased.
Reaquanox: Contains millet extract to reinforce natural defenses of the skin.

Use & tips
Apply as a night cream every evening to the face and neck in smooth outwards movements.
Twice a week, a thicker layer can be applied as a night mask. It will be fully absorbed by morning.